Writing can feel very solitary, but it doesn't have to be. In these virtual writing groups, you receive the tools and emotional support you need to have your most productive writing season possible.
Each week, we meet online for a one-hour meeting to check-in about writing progress and set goals for the upcoming week. We also troubleshoot any writing challenges or issues that are top of mind for each writing group participant and celebrate successes.
Writing group members choose the topics they want to discuss each week, so the meetings are highly personalized to participant's needs.
There is a very basic agenda for each hour-long weekly session.
We start with a 10-minute check-in where each person shares how things went with their writing goals in the past week.
The middle part of the session is about 40 minutes of group coaching, where members of the group can raise specific topics or questions that they want to receive coaching around. This middle part of the session is highly variable because the members of the group choose the topics to discuss.
We end each session with about 10 minutes for setting goals for the upcoming week and creating individualized plans for accountability.
Each program offering includes:
12 weekly group coaching sessions via Zoom.
Each 60-minute session will begin with a quick check-in from each participant, followed by group coaching based on topics that the group chooses. Each session ends with goal setting and accountability plans.
Two private coaching sessions on topics of your choice.
You can schedule these 60-minute private sessions before the groups starts, while the group is running, or after the group ends. Common session topics include pipeline planning, confidence building, and developmental editing.
Access to my 9-part course on academic writing and publishing.
This course includes nine modules on topics such as setting and accomplishing writing goals, developing book proposals, organizing edited collections, and a whole lot more. The course never expires, so you can explore the modules on your own schedule.
A lifetime membership to Prolific, an online community for academic writers.
I built Prolific as a space for academics to come together and write in community. As a member of Prolific, you'll be able to participate in monthly events such as reading groups and webinars, respond to weekly goal-setting posts to stay accountable to your writing, and much more.
Initially, I was concerned about fitting the writing groups into my graduate-student budget. But, now, I can honestly say that this has been the best investment I've made since beginning my PhD program. What I've learned about pacing, accountability, and setting achievable writing goals has already made me a happier, more productive writer and will surely position me for success once I begin to tackle my dissertation topic.
I cannot express enough gratitude about participating in this writing group. I've learned a lot about myself as a writer and I have a clearer picture of what I need to move forward in my writing projects. I appreciate the willingness of other group members to share resources. This has been a game changing experience for me.
This was a wonderful-beyond-my-biggest-expectations writing group. It's been so constructive to connect with and learn from people who are in different, but recognizable, places in their academic careers. I left this group feeling supported in my specific academic goals and aspirations in a way I have never felt before, with a better understanding of what I need and how I can get it. In short, I feel hopeful. THANK YOU!
I came up with a plan so that I would be ready for my regularization (tenure) review years from now. I had been hunkering down to get my dissertation done, but as a writer, I hadn't decided what to do after that. I left this group with a vision for the future, but also concrete steps to move forward.
Focusing on my identity as a scholar and writer is something that I've come to later in my career. Katie's coaching was just the foundation I needed to gain confidence, strategies and camaraderie with like-minded colleagues. This investment in myself was one of the best personal and professional decisions I've ever made.
This writing group gave me the encouragement and focus necessary to complete my dissertation. I learned to situate myself as a writer, academic, and researcher through the interactions and discussions of the group. This group has done more to help me in this endeavor than any class at the University.
This writing group has been the space that I've needed because it's not always just about the writing itself. It's about the conversation that gets you to where you need to be. Creating the space to talk about my writing has been really important to me.
I highly recommend Katie's writing groups.  My writing group was a wonderfully supportive and productive experience!  Weekly chats about writing productivity, tips on organizing my manuscript pipeline, and regular check-ins (specific to my progress) created a helpful structure to keep me on track.  Katie always had great tips to help us overcome hurdles and she definitely understands the complicated nature of academic publishing.  The writing groups provide the much-needed writing  support I needed!
I've been inspired by this process and by what Katie does as a coach. There are things I've taken away from everyone in the group. It's something I'll pull from when I need some inspiration.
Getting as far as I did with my dissertation, I feel more like a contributing member to my field. I feel more like a writer in my field than a student in my field.
Katie's writing group helped me to simplify and systematize both my academic and professional writing so that it is not only manageable, but also enjoyable.
Katie's writing group was an unparalleled investment as I begin my work toward a Ph.D. I went in thinking I wanted to be an academic writer and came out feeling that I am an academic writer. The strategies Katie shared and the conversations we had in our group were vital in helping me to believe I am a writer and then to make that belief true. The camaraderie of the group created space to grow and try out new techniques to improve my writing focus and perseverance.
This has been the most incredibly productive three months of my academic life, which is directly as a result of this writing group.
Next Offering: June-August, 2022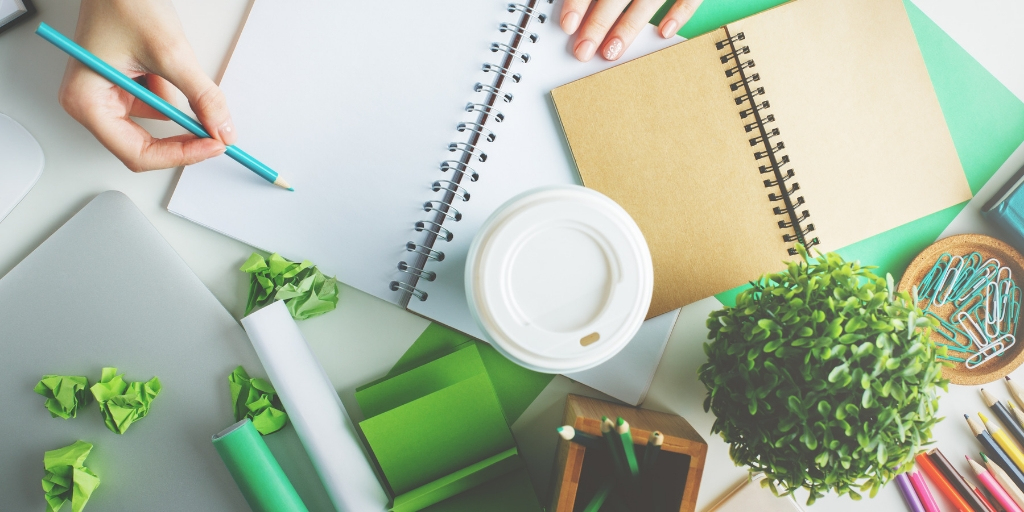 COST
$1350 when paid in full or three monthly payments of $500 ($1500 total)