7 Weeks to Radical Self-Trust
In action, radical self-trust manifests as a consistent practice of purposeful actions rooted in one's capacity for steadfast self-awareness and self-loyalty that has a comprehensive effect on all aspects of the life experience.

Program Overview:
7 Weeks to Radical Self-Trust is a group coaching program that will help you to develop a consistent practice of purposeful actions rooted in your capacity for steadfast self-awareness and self-loyalty.
Through the program, you'll develop self-knowledge and skills that will lead to:
an alignment of values with actions
clarity of direction and/or peace with decision making
increased self-confidence and self-acceptance
magnetism
energized focus
meaningful productivity
Program Outline:
Each week of the program, we tackle a different element of radical self-trust:
Week 1: The Cycle of Self-Distrust
Week 2: Seeking Self-Knowledge
Week 3: Living Your Core Values with Intention
Week 4: Nurturing Your Superpowers
Week 5: Practicing Loving Kindness with Yourself and Others
Week 6: Playfully Experimenting
Week 7: Settling into Your Life's Purpose
Each program offering includes:
7 weekly group coaching sessions via Zoom with small group breakouts.
Each 90-minute session will begin with a short overview of the topic for that week, followed by group breakouts and large group coaching before the next week's "self work" is introduced.
Weekly "self work" assignments to personalize the lessons to your life and work.
Plan to set aside 1-2 hours each week to apply and reflect on what you are learning about radical self-trust through powerful coaching activities that you will complete on your own time.
A 75-page workbook to capture your reflections on radical self-trust.
Each week of the program workbook includes guiding questions for reflection, a series of journal prompts, a short piece of content to read, coaching activities, and space for notes and reflections.
As soon as I learned about Katie's 7 Weeks to RST Program, I knew I wanted to take part in it. I have been an avid follower of Katie's work and wanted to learn more about the RST concept and how I may be able to apply it in my life (personal and professional). Katie led our group through her unique coaching style to cover a very powerful curriculum with exercises that I have continued to engage with after completing the program. I felt extremely supported by Katie and the participants in the group as we dug deep into the various components of RST. This has been a unique experience that has had a profound impact on my approach to personal development. Thanks so much, Katie!
I have completed a lot of different personal development and leadership workshops and courses, but nothing compares to the Radical Self Trust Program developed by Dr Katie Linder. The capability Katie has as a coach blended with her understanding of the challenges of being an academic and her skillful method of asking powerful questions was life-changing for me. Up until the course I had loved having Katie "in my pocket" listening to her podcasts but to work with Katie and like-minded people was an experience of a lifetime. I am much clearer on my values and direction which has led to greater focus and productivity. Thank you now and always Katie, the workbook is amazing and I find myself going back to it to explore the topics a little deeper each time.
I have been a long-time listener to all of Katie's podcasts for about a year. When I heard about her RST program I decided to take the plunge. The program did not disappoint. It caused me to examine areas of my personal and professional life where I felt stuck. I moved forward with a clear plan and I gained new insight about myself that I would not have come to in 7-weeks without this program.
Katie is a master facilitator. She has an intuitive sense of the right questions to ask individual participants, when to involve the entire group and when to take all of us on a path that deviates from the program curriculum. Her guidance and support have moved me from stuck to an awareness of blind spots and area for growth. Through the RST program, I created a plan to leap forward toward new goals and opportunities.
I found as much value in Katie's master facilitating as I did in the group of incredible women who were a part of my cohort. We learned from each other's questions, discoveries and resources everyone brought to the group.
I learned so much from the 7-Weeks to Radical Self Trust program! It definitely is a program that stuck true to its word: I was able to gain steadfast awareness of my core values, visions, and superpowers, and I walked away with a greater sense of self loyalty and trust. I really appreciated how much effort Katie put into organizing this program, as it was easy to follow, challenging, fun, and in the end I was able to take with me clear action steps and resources for future personal development and growth. Not only did I learn a lot from Katie as a coach, but I also learned a lot by interacting with other members of the group. I am glad that this was set up as an interactive small group coaching program, because connecting with others made me realize that although every one is different, many people still share similar thoughts and experiences in life. I highly recommend this program to anyone who wants to clarify their values and goals, but who also wants to learn strategies for how to take action to ensure that you are living a life that is in alignment with your true self.
Katie's Radical Self-Trust program is exactly what I needed to prepare for the next steps in my career post-tenure. Instead of being scattered or indecisive during this process, RST helped me stay grounded and rooted. Katie gave us permission to be exactly who we are and to trust ourselves along the way. The group setting was perfect for this material. Now I'm hooked on all that Katie does!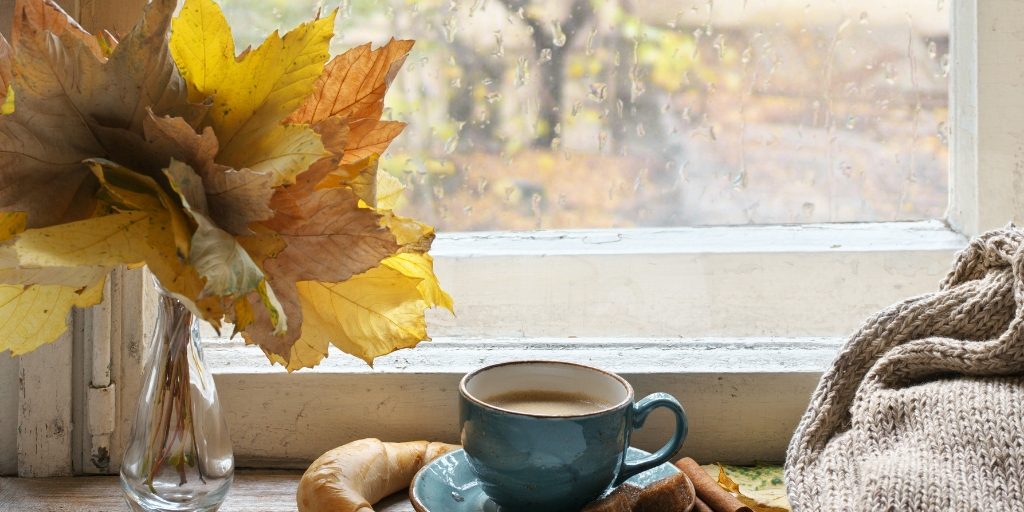 DATES
Sundays, Nov. 7-
Dec. 19, 2021